Author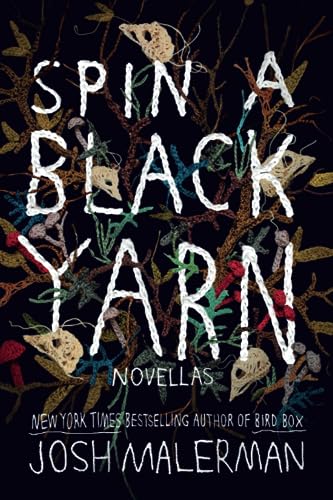 Next…
Five harrowing novellas of horror and speculative fiction from the singular mind of the New York Times bestselling author of… MORE
The Latest
Josh is on tour for Daphne. See his stops, virtually and in person, here.
Listen to Josh talk about Daphne on the Writer's Ink Podcast.
Josh won a Stoker award for his short story "One Last Transformation." Watch his acceptance speech on Instagram.
Fangoria has an exclusive excerpt of Goblin.  Read it and get your copy at one of many final booksellers here.
Coming October 29: Decorum at the Deathbed. An Audible Original. Happy Halloween.
Listen to a special playlist on Spotify curated by Josh and inspired by his forthcoming book Malorie
Josh provides an exclusive excerpt of Malorie to USA Today. You can read it right here!
Josh shares an Excerpt from Malorie with The Hollywood Reporter. Read it here. Malorie publishes July 21!
Josh's short story "A Ben Evans Film" has been filmed and is currently in post-production. Directed by James Henry Hall and Bret K. Hall and starring Sky Elobar (The Greasy Strangler), "A Ben Evans Film" follows a man who casts his recently deceased parents as the stars of a movie he refuses to quit making.
Josh will be directing a film this summer. Alarms of Eden follows two stagehands preparing for tomorrow's opening night show, but discover they can create settings much deeper than any stage should allow.
On This, the Day of the Pig is available for preorder through the publisher Cemetery Dance. Limited to just 1,000 signed copies. Read a short excerpt & description here.
Bird Box the movie, starring Sandra Bullock, John Malkovich, and Sarah Paulson, is slated for release December 21st on Netflix with a concurrent theatrical release. This is what Josh had to say about visiting the set: "I never felt like big man on campus nor like I didn't belong. It was wonderfully somewhere between the two. The entire enterprise was efficient, welcoming, intelligent, and elevated. They say the mood on a set is dictated by the director. If so, Susanne Bier is a helluva person."
Sandra Bullock will star in Netflix adaptation of Bird Box. Susanne Bier is going to direct. They're starting to shoot in September.
Del Rey Books has acquired Josh Malerman's Unbury Carol along with a second untitled novel. Unbury Carol is a dark, lyrical adventure novel about a legendary outlaw racing against time to save his first love from being buried alive, while being trailed by threats both mortal and mystical.
Josh Malerman's BIRD BOX is nominated for the 2014 Shirley Jackson Award!