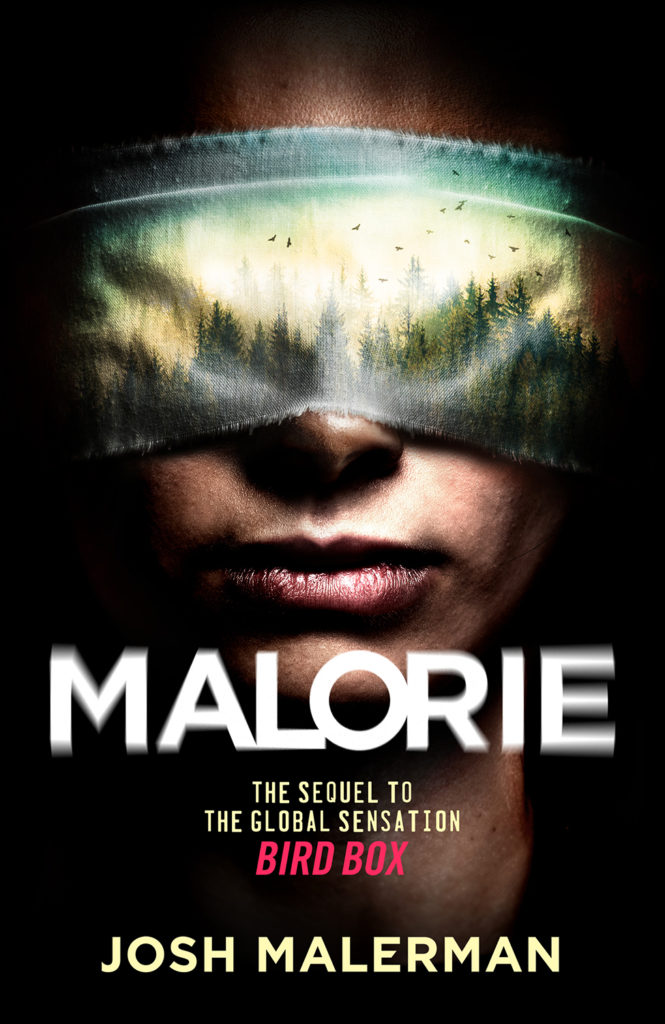 Malorie
Twelve years after Malorie and her children rowed up the river to safety, a blindfold is still the only thing that stands between sanity and madness. One glimpse of the creatures that stalk the world will drive a person to unspeakable violence.
There remains no explanation. No solution.
All Malorie can do is survive—and impart her fierce will to do so on her children. Don't get lazy, she tells them. Don't take off your blindfold. AND DON'T LOOK.

But then comes what feels like impossible news. And with it, the first time Malorie has allowed herself to hope.
Someone very dear to her, someone she believed dead, may be alive.
Malorie has already lost so much: her sister, a house full of people who meant everything, and any chance at an ordinary life. But getting her life back means returning to a world full of unknowable horrors—and risking the lives of her children again.
Because the creatures are not the only thing Malorie fears: There are the people who claim to have caught and experimented on the creatures. Murmerings of monstrous inventions and dangerous new ideas. And rumors that the creatures themselves have changed into something even more frightening.
Malorie has a harrowing choice to make: to live by the rules of survival that have served her so well, or to venture into the darkness and reach for hope once more.
In the thrilling sequel to Bird Box, the inspiration for the record-breaking Netflix film that starred Sandra Bullock and "absolutely riveted" Stephen King, New York Times bestselling author Josh Malerman brings unseen horrors to life.
The film adaptation of Malerman's first novel, Bird Box, was watched by over forty-five million Netflix accounts in the first week, the best first seven days ever for a film on the platform. Countless more came to know the story through social media. The image of Sandra Bullock's character, Malorie, blindfolded—as she's led through a terrifying near-future apocalypse by the trained ears of her children—has become synonymous with a new generation of horror.
Now from the mind of a true master of suspense comes the next chapter in the riveting tale. This time, Malorie is front and center, and she will confront the dangers of her world head-on.
Praise for Malorie
"Another taut, breathless supernatural thriller . . . [Josh] Malerman masterfully evokes apocalyptic horrors via understatement and suggestion while facilitating suspension of disbelief through nuanced characterization and thoughtful worldbuilding. This is a bang-up sequel."
Publishers Weekly
(starred review)
"This sequel is as tense and harrowing as the original, with a new depth that raises the stakes. More than just a tale of survival in a world gone mad, Malorie examines how much we can--and should--hold on to those who survive with us."
Riley Sager
New York Times bestselling author of Lock Every Door
"I can't remember the last time I had to set a book down because it was too intense for me to continue. And that's only the halfway point. Once Malerman hits the gas you better hang on tight, because he doesn't let up until the stunning finish. Malorie is a relentless thriller that will fry your nerves and twist your heart. It's absolutely brilliant."
Philip Fracassi
author of Behold the Void